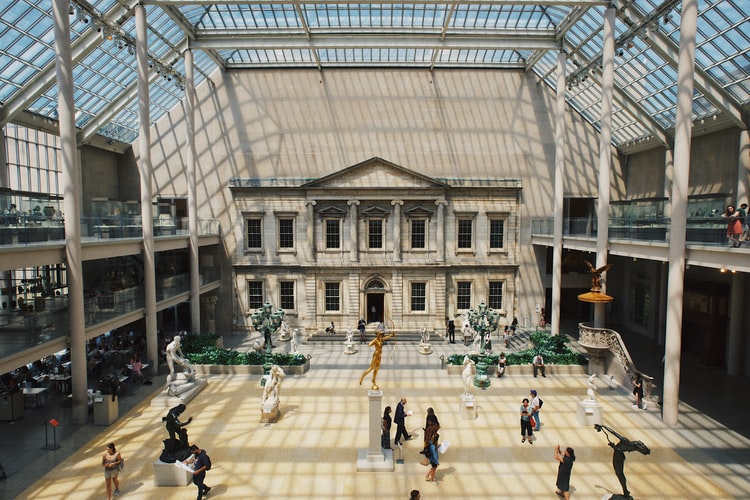 While most of our guests (rightfully!) flock to the "big three" of NYC museums, The Metropolitan Museum Of Art, the Museum of Modern Art (MoMA) and the Solomon R. Guggenheim Museum, there are many other smaller museums that warrant an extended visit. At Arlo Hotel we're frequently offering suggestions for our guests who want to experience some eclectic art collections without the crowds.
The Frick Collection, located in the Upper East Side, features some of the great masters from the 14th through the 19th centuries including works from Rembrandt, Renoir, and noted cabinet and furniture makers. The museum should reopen this summer, and in the meantime, it provides virtual tours as well as other digital education for visitors and locals alike.
North of the Frick Collection on 5th Avenue is The Jewish Museum, a collection of artworks and modern pieces and Judaica that celebrates art and Jewish culture's contributions. The museum features children-focused exhibits and an outpost of the famed deli Russ & Daughters where you can scoop up a New York City bagel and schmear. The museum will also likely reopen in the summer of 2021, to bring people back to in-person appreciation of the more than 30,000 pieces that reflect 4,000 years of Jewish heritage.
Another interesting art museum is the Neue Galerie New York, located at 86th Street and 5th Avenue. This museum features late-19th and early 20th-century art from German and Austrian artists as well as a fun bookstore and a café serving Austrian fare. The museum building is a renovated mansion built by the noted architects of the New York Public Library.
For a different type of "art" head to the Conjuring Arts Research Center, a quirky destination located south of the Empire State Building. It features more than 11,000 pieces on slight-of-hand and magic as part of an interesting exhibit staffed by enthusiastic hosts.