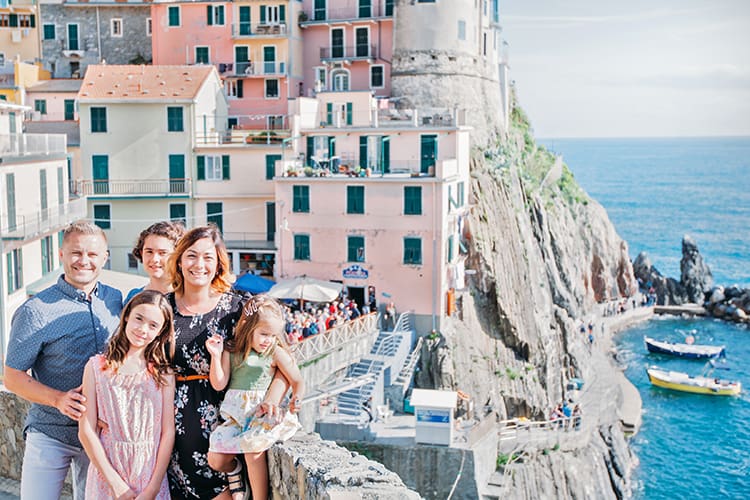 The thought of a European vacation is quite exciting from our view here in the states. From Buckingham Palace to Paris trips to a gondola on the Venice canals, the possibilities for European travel are endless! Top landscapes and interesting culture are standard, but what's it like to visit as a family?
Crossing the pond usually means a longer visit, which makes so much sense with all there is to see. Whether you enjoy a boat trip, a train ride, or air travel, much is possible for a decent price. Here are the top five destinations for fabulous, family-friendly European travel:
London
From Covent Garden to the London Dungeon, there is something for everyone to enjoy in London. Take in the zoo with the kids, annoy the beefeaters at Buckingham Palace, and visit King's Cross Station to find the Platform 9 ¾  (of Harry Potter fame).
Paris
After your London visit, jump on the Eurostar to the capital of France. While it is known as the city of love, there is plenty in Paris to keep the kids entertained—and we're not talking about Disneyland Paris. The Eiffel Tower is of course a must, the beautiful Seine is amazing, and Versailles and its Hall of Mirrors will wow all of you.
Brussels
Jump back on the train and head to the capital of Belgium—it's the perfect family locale. The Manneken Pis, a comically sculpted boy, is one of the things that put the city on the map. The Belgian Comic Strip Museum is often a kid's favorite, sporting names like Batman and Tintin. There's a Gothic Cathedral and the Mini-Europe—a park featuring replicas of famous monuments—to enjoy as well.
Copenhagen
This will probably require a quick plane journey, but the capital of Denmark is stunning. The Tivoli Gardens are a lush place to explore while the Little Mermaid statue (based on the famed fairy tale of Dane Hans Christian Andersen) is an iconic symbol of the city. Discover Danish history at the Rosenborg Castle, and walk Stroget, the longest pedestrian street in Europe.
Oslo
Last but by no means least: The capital of Norway. Oslo's Vigeland Park gets more than a million visitors annually, and is a site to behold with its 212 granite and bronze sculptures. With a stunning castle and numerous museums to check out, it is a laidback city with plenty to fascinate all the brood.
Other places worth a mention for family travel include are Berlin, Valencia, Normandy and Rome, and the different modes of transportation mean that there are various ways and means to save money on European travel with kids in tow. It is well worth getting a few weeks off and planning for a full trip, but do consider these travel tips:
–  Brush up on the language. Not everyone is bilingual where you'll visit, so try to get some phrases ready for your travels.
–  Guard your documents. It may seem obvious, but try to take second copies of all important documents, and have all credit cards and passports safely stored at all times.
–  Cash in on student status. If you are still studying anything, restaurants, museums, and much more can be cheaper with a student ID.
–  Beware of national holidays. It's worth seeing what will be going on in each country because things may be shut down with big events going on.