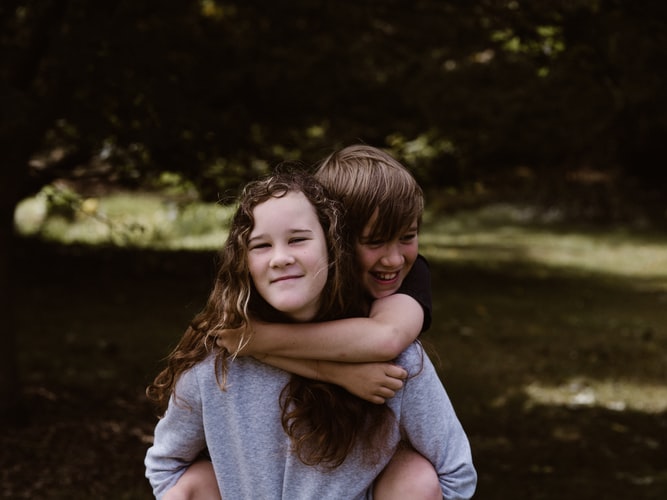 Best part about growing up with siblings is that we earn a lot of memories, meant to be cherished till eternity. We learn the act of kindness, sharing and a lot of things, which we wouldn't have learnt otherwise. There are a lot of fun yet annoying moments that siblings display from awkwardly picking their nose to stealing clothes from each other's wardrobe to endless hair-pulling sessions. Oh yes, how can we even forget about those silly remote fights, right? Keeping all these annoying traits aside, when one sibling needs the other one, he/she shall find him/her glued to them. Such is the incredible bond shared by both of them. But then what happens? Growing up happens! Often siblings lose their contact like it used to be in the older times as they grow up and transcend towards adolescence and thereby adulthood. They often seem to forget about all those good, old days. Their need to prove themself to be superior to one another seems to set them apart. But not anymore! Here are a few ways in which you can choose to get closer with your siblings and can choose to rekindle that long lost bond.
Don't start cribbing about how wonderful things used to be, back in childhood. It is quite obvious that with time, both of you might have some set of priorities for yourself. And so you are devoting your time and efforts to them. Having said so, you should even be able to spend some time with your siblings and they need you too.
Leave your grudges behind. Don't keep holding onto the negative sides of your relationship if you wish to improve your equation with your siblings. Let the past be in the past. Focus on building a cordial relationship with your sibling. Stop comparing and don't pay any heed to what others have to say while comparing you and your sibling.
Celebrate siblings day or even festivals like Raksha Bandhan for Bhai dooj. It evokes a sense of love, friendship and bonding amidst all the siblings. You can shop for some amazing Bhai dooj or siblings day gifts to pamper your sibling. If your sibling stays miles apart from you, you can choose to send rakhi online to convey your greetings. Something like this is sure to let them know how much you value this relationship.
Stay in touch with them. Share your daily life updates with them. If they stay at a different place, then fix up a video call or a regular call to take some time out for them. Share some funny memes or keep them posted with some pictures to make them feel included in your life. Seeing you choose to keep in touch with them, they would even end up sharing a lot more cooler stuff, than you could possibly think of.
So, these were some ways to be closer to your siblings. Each of these ways is sure to help you work and improve your relationship with your siblings. Make sure to give these tips a try!