During lockdown cooking is a really cool way to spend your time and learn something new and we have some super simple meals for you to give a try. This time around we are looking at plant-based meals only, we really are in it for the animals and even if you are a meat eater, these dishes are going to blow your mind so much that you won't be for much longer. The next time that you get in the kitchen and you are looking to whip up some tasty food, check out these dishes to make your mouth water.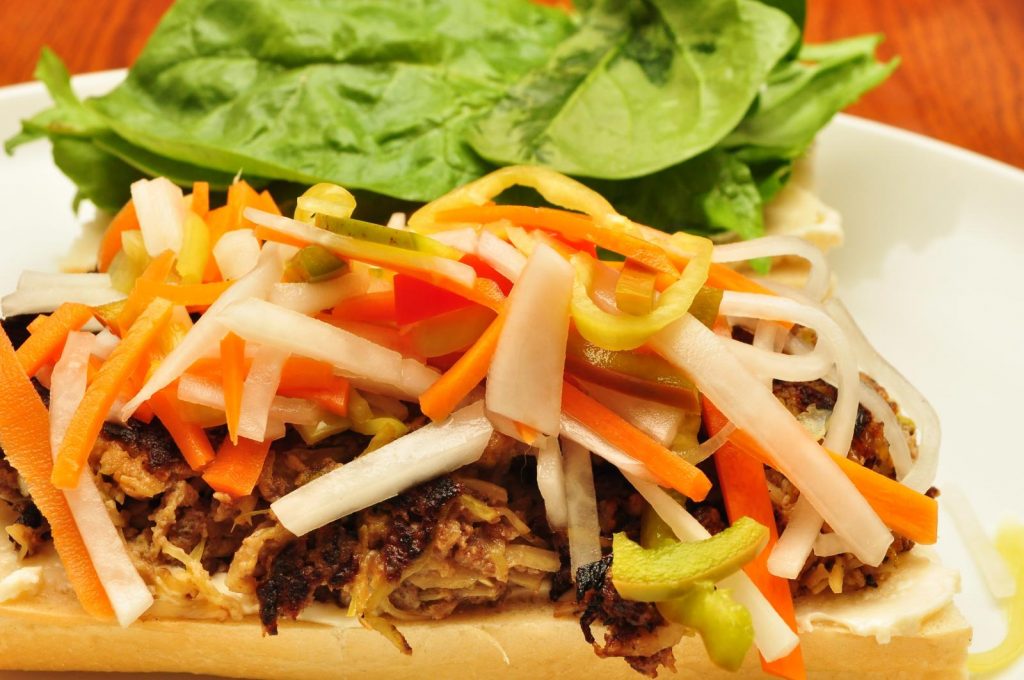 Veggie Chili
The chili con carne without carne is a true soul food which is going to leave you with a huge smile on your face. The truth is that once you start eating this chili you really don't recognize the fact that there is no meat there, because the kidney beans are really what drives the flavor. For an extra special twist, add some celery in with your veggies of choice, as it is able to absorb the chili juices and it tastes amazing.
Falafel Burger
Chick peas truly are from the Gods and you can use them to make an epic stacked hamburger. All you have to do to make falafel is bash up the chick peas with some slat, pepper and garlic, with some olive oil. Do this until it forms a thick paste and from there you can create your hamburger. Fry this little beauty in oil, grab a brioche bun and stack it with pickled red cabbage and hummus.
Jackfruit Pulled Pork
The pulled pork sandwich is a favorite across the world but just because there is no pork to eat doesn't mean that you can't still whip up this delightful dish. The jackfruit is a magnificent fruit which has fibered pulp which can be broken down, mixed up with some sweet and sticky barbecue sauce and tastes exactly like pulled pork.
Cauliflower Wings
Cauliflower is a very flexible vegetable and you can use it to make steaks or even to make delicious and nutrient rich rice. Another use of cauliflower is to use them to make wings, crunchy on the outside, soft in the middle and absolutely packed with cajun flavor. All you need are some wings, a skillet, some oil , heat and plenty of spicy seasoning. These are super easy to make and despite how they sound, they are absolutely delicious.
Curry
We have become so indoctrinated that every curry should have chicken or beef in it that so may of us fail to realize how amazing the dish is without. To replace those meats you can easily use lentils or grains. The main flavor and the delight that comes from curry is from the spices, not the meat, and that is why this is a dish which perfectly lends itself to being a plant based perfection.
Why not give these dishes a go during lockdown, you will find it very surprising just how delicious they are.