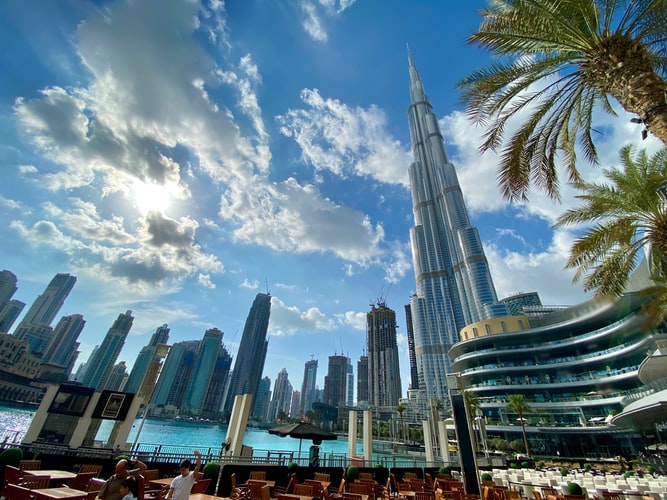 There is something almost otherworldly about Dubai and it has over the years become one of the most fascinating places on any travelers list of desirable destinations. Whilst the pandemic may have put a pin in so many travel plans of 2020, now is the opportune time to start making plans for travel in 2021. The vaccine is on its way and that will free us all up to head off and once again see the world. Dubai is one of the coolest places to go and here are just 5 reasons why this city should be at the top of your list of places to travel to in the coming year.
Wealth of Flight Options
Owing to the popularity of Dubai amongst tourist there is an enormous range of options no matter where you are flying from. Airlines have quickly recognized the demand for flights to Dubai and no matter if you are coming from Sydney, New York or Buenos Aires, there is a huge range of direct flights on offer. It was once the case that trips to the Middle East involved many connections, if you are going to Dubai however, this is not something you'll have to experience. Furthermore Dubai is incredibly centrally located with regards to the Middle East and can serve as a great hub, the Delhi to Dubai flight time for example is just under 4 hours, making South Asia highly accessible.
Ostentatious
Given the riches which Dubai has, nothing is out of its reach and that is how the place grew to become this decadent and ostentatious paradise which tourists love. Take the fact that Emirates Mall offers a real-snow ski slope, complete with an 85 meter piste. Add to this the fact that Dubai has the tallest building in the world in the Burj Khalifa, or that it has created its very own, man-made archipelago. There are no limits here in Dubai, and visitors love the city for that fact.

Fun in The Desert
It is tough to believe that this city didn't exist before oil was found in the desert and whilst a swirling, luxurious metropolis has since been constructed in this desert city, the sandy landscape is still very much where it always was. You can discover the quieter side to Dubai, less than 15 minutes from the city itself. Take calls out trekking, grab a quad bike and hit the dunes, whatever adventure you enjoy is waiting for you on the sand.
Nightlife
Whilst there are some rules around partying here in Dubai, mainly regarding how people behave in public, it is important to recognize that this does not inhibit the nightlife in the city. Very much a 24 hour city, Dubai really does know how to party. The difference here is that the party stays indoors, keep it that way and you can enjoy all of the bars, clubs and glitzy night spots which the city has to offer.
When you sit down to plan ahead for the coming year, be sure to add Dubai to the top of that list.