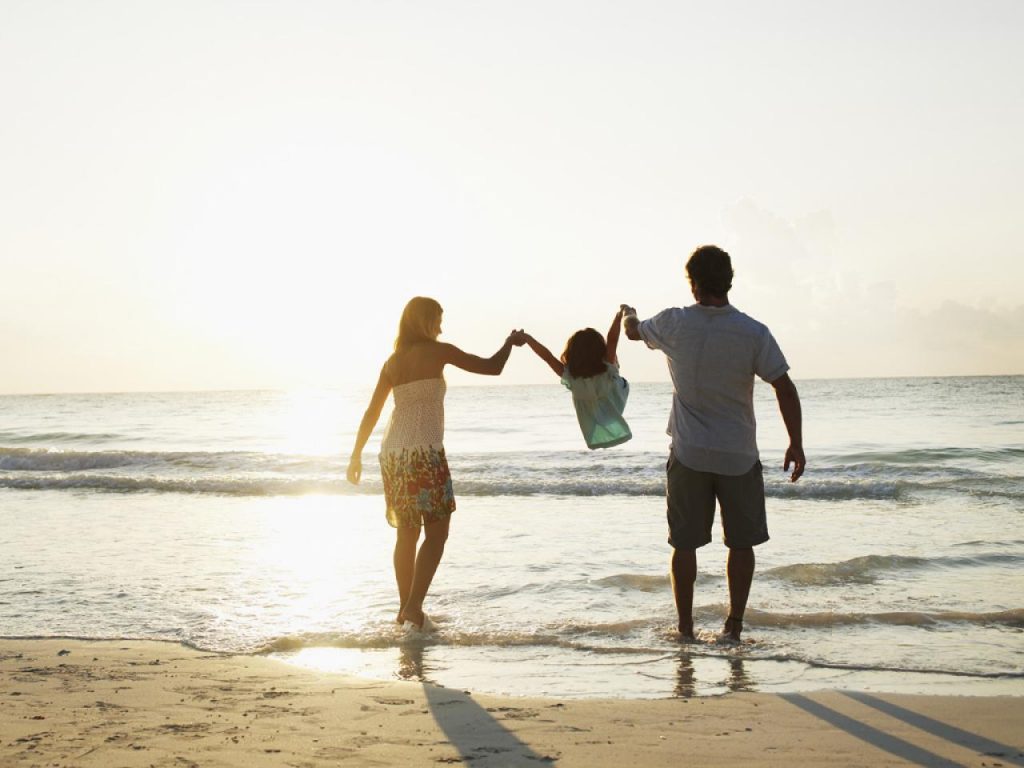 A summer vacation should equal fun and relaxation, but we all know that the reality of traveling with your family can mean the exact opposite. And since it's prime family-vacation season, we've arraged for one lucky Elizabeth Street reader to win prizes from some of our favorite brand partners, including: a $500 credit for Kid & Coe, an UrbanSitter Premium membership ($99.95 value) and a $200 UrbanSitter gift card, four bobble bottles (two large and two small sizes), and a collection of travel-friendly bags worth $248 from Baggu.
Luckily, you can take down the stress level with Kid & Coe, UrbanSitter, Bobble and Baggu, all companies that offer products or services to help their customers better enjoy their big adventures:
Kid & Coe | www.kidandcoe.com
Kid & Coe knows exactly what it's like to travel with children — it's run by mothers and fathers who have been there, done that, and understand that families have special needs when it comes to the ideal accomodations. Kid & Coe curates child-friendly homes with all the comforts and amenities necessary.
UrbanSitter | www.urbansitter.com
Touring the City of Lights and hoping to spend a romantic evening without the kids? We know exactly the service you need. Created by three busy moms looking for a better, more personal way to find trustworthy babysitters and nannies, UrbanSitter provides an online booking system to hire childcare vetted by parents, whether your at home — or in Paris.
Bobble | www.waterbobble.com
It's important to remember to hydrate when spending a lot of time outside under that summer sun. Bobble offers a more sustainable solution to continually buying bottled water with their signature, reusable container with a portable carbon filter to make tap water taste a whole lot better.
Baggu | www.baggu.com
Baggu is the perfect lightweight travel bag — simple design, high quality, available in an array of bright colors. Don't leave home without one