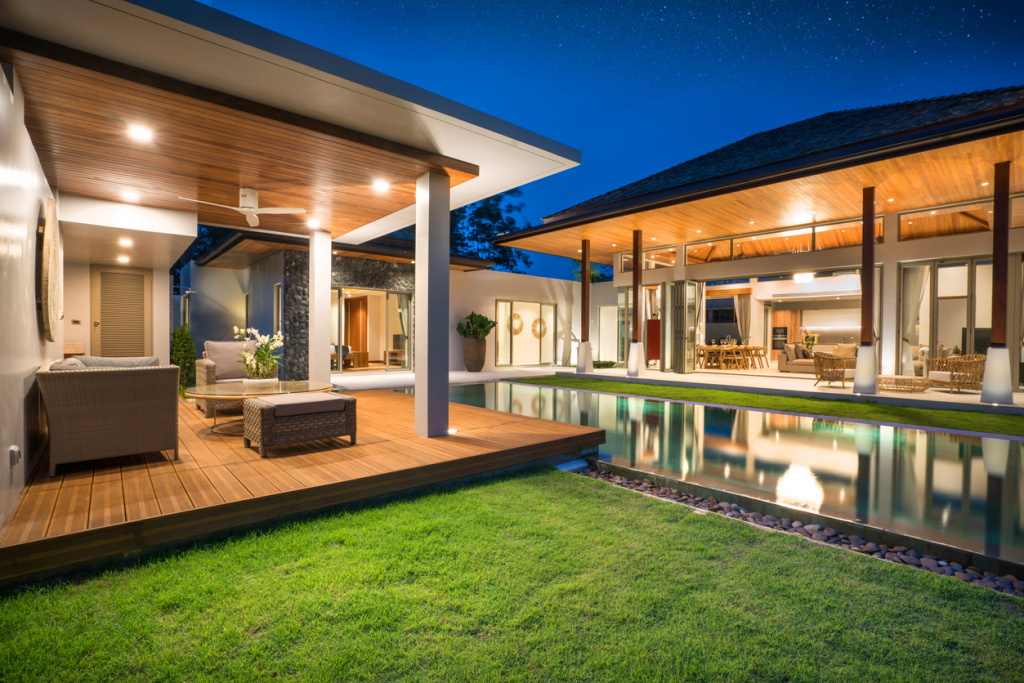 It is understandable that so many homeowners look at the interior before they even consider any kind of renovations outside the home. With this being said, a little investment and creativity into those external areas of the property can completely transform the appeal of your home. One such way of doing this is with some beautiful timber decking, a real statement which you can make in the garden that will create an inviting and stylish look to the whole property.
Timber decking is the perfect way to breathe life into your garden and add something a little bit special to your property, and this is how to ensure that you make a real impact with your deck.
Size and Layout
The first thing to consider here is the overall size of the deck and the layout which you decide upon. Even if you are limited on space, there are still many creative layout options which can help you to make the most of those limitations and still add real appeal to the garden area. For example, you could look at stepping decking so that you have multiple areas to relax, and a deck which looks larger than it is. If you have ample space then the temptation is to fill it with the deck, but that can take something away from the idea of this being something of note in the garden or yard. When mapping out your deck, think of both how you will use it and how it will look, ultimately the deck should be about function first and foremost, and then style.
Playing With Timber and Colours
When you choose which material you are going to use for your timber decking, it will be a decision based on timber prices and your budget, longevity and durability of the timber and of course on how easy the timber itself is to work with. In terms of colours, this will have less to do with the material and more to do with how well the timber you have chosen absorbs the oils or stains which you apply. There are some aesthetic characteristics to watch out for here, and that is the unique markings and knots on the timber, this will always show through and they will add a really cool design feature for your timber.
When mapping out colours you should be looking to compliment the colour of your home and to bridge the gap between building and garden. When picking timber you are probably better off having an idea for colours in your mind first, as this will dictate which timber you opt for. If you wish for a light grey colour for example, then a dark wood, no matter what paint you have, will never deliver that for you.
Maintenance
No matter which timber you have chosen, how you stain it or how you use it, the key to ensuring that this piece offers the style transformation which you are looking for, is maintenance. Nothing says transformation less than a deck which is green with mildew and mould, or which has damage on it. Once the deck is laid, be sure to regularly clean it and repair any damage as soon as possible.
Investing indoors makes sense, but a little bit of spending outdoors could give your home a radical new look.