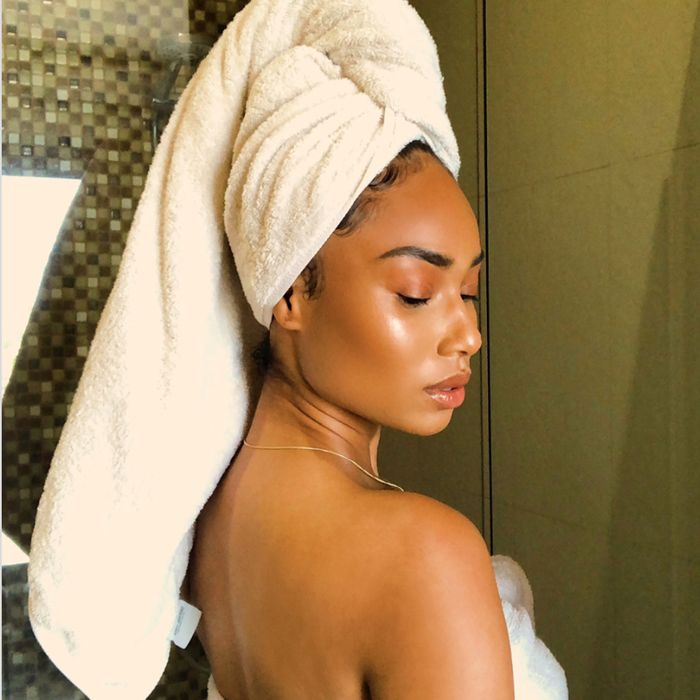 I love products with history. There's something so alluring about something that's been around for decades, used by multiple generations of beautiful women and passed down as a special secret to a new crop of eager young beauty lovers as time goes on.
As a beauty editor, I am constantly exposed to limited-edition, new-new-new products that come and go, discontinued and forgotten. You fall for something, and then suddenly, it's never to be heard from again. It's the beauty equivalent of being stood up for a date. So there's something to be said for a product that sticks around, faithful and true, smiling back at you every time you swing open your medicine cabinet.
When I was little, I loved opening the drawers of my grandmother's vanity and rifling through cabinets of my mother's products. I taught myself to apply makeup and pamper myself at a young age with the help of the creams and lipstick tubes belonging to these beautiful ladies.
ELIZABETH ARDEN EIGHT HOUR CREAM SKIN PROTECTANT
One classic product that I can't recommend enough is Elizabeth Arden Eight Hour Cream Skin Protectant.
There's something so old-money classy about Elizabeth Arden to me. Maybe it's the history of the Red Door Spa, opened on Fifth Avenue in 1910 to a clientele of incredibly chic New Yorkers. I just feel like women with good taste and incredible stories to tell favour items from this line.
Eight Hour Cream was launched in 1930, and it is an absolute dream. You can use it on cracked hands and elbows, busted cuticles, chapped lips, minor burns and scrapes. Dab a bit on unruly brows to tame them, or a touch on the tops of cheekbones for a dewy gleam. I accidentally singed the back of my hand in the oven over Easter weekend, but a dutiful application of EHC helped it along its way to healing.
CLARINS BEAUTY FLASH BALM
As someone who's constantly exhausted (seriously, I'm getting my thyroid checked out in a few weeks because I'm starting to worry) I am always looking for beauty products that will help me look more refreshed than I actually feel. Clarins Beauty Flash Balm falls into this category.
Launched in 1980, with a tube selling somewhere in the world every 20 minutes, it instantly tightens and brightens skin and can be used as a primer underneath foundation.
Gently pressed into my skin, my face suddenly feels like it's "waking up," and I can pull off looking well-rested and energetic even when I feel run-down.
AVON SKIN SO SOFT ORIGINAL BATH OIL
Another characteristic of products that have stood the test of time is that they are great multitaskers. One in particular that stands out in this respect is AVON Skin So Soft Original Bath Oil.
Debuted in 1961, it's been favoured for decades for its skin-softening properties, along with its multiple "quirky" uses. Just Google "Skin So Soft uses" and you'll find long lists detailing the wondrous ways the oil can be employed.
Apparently, it can remove price-tag gunk, kill ants, clean windows, and degrease dirty hands–and those are just a few of the dozens of uses I've read. It's no wonder it's still a bestseller.
BENEFIT BENETINT
In terms of great product history, enter the 1977-launched Benefit Benetint. Originally created for an exotic dancer to tint her nipples a long-lasting, rosy pink, it eventually traveled upwards on the anatomy to become a stain for lips and cheeks.