Our moms pick their favorite restaurants, boutiques, and markets to visit while in London.
We have so many great recommendations from moms for places to eat and activities to do with kids in our Little Pink Book. And while London is just one of those great places to visit on vacation, it's even better when you have insider moms to tell you about the best things to do in London with kids. For that reason, we rounded up all the activities our Londoner moms love doing. Read below (and click the right arrow for more) to find your guide to the perfect vacation. —Hally Wolhandler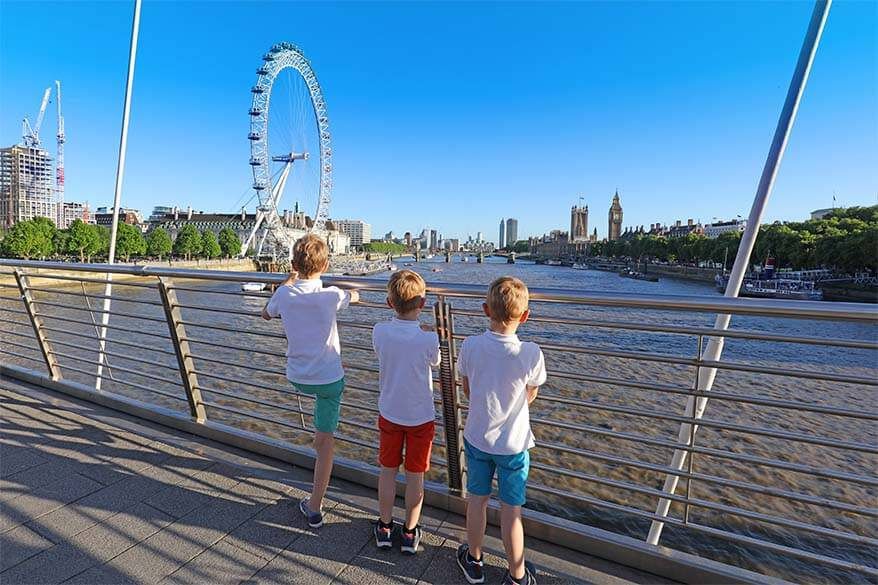 ---
SLEEP
The posh but comfortable Connaught Hotel and luxurious Mandarin Oriental Hotel are favorites of many of our London moms. Also popular is Brown's Hotel, where Alice Temperley loves to have her afternoon tea.
EAT
If you're going out without the kids, Alice Temperley's favorite cocktail bar HIX is a must-hit spot. Follow it up with a meal at Zuma, a Japanese restaurant that's a favorite of the fashion crowd, The Wolseley, or Ottolenghi. If you're out during the day with the little ones, you'll have to take them by Snog, a super fun frozen yogurt and dessert place. For a more savory bite during the day, our moms adore French bakery Paul.
SHOP
Book lovers will feel as though they've gone to heaven at Daunt. If it's clothes you're after, London visitors shouldn't miss chic and hip department store Harvey Nichols, and on the boutique side of things, we've big fans of mom Emily Paley's stores Couverture & the Garbstore, a chic concept store with a cult following. Pick up a souvenir for your children at Semmalina, a fabulously fun kids' boutique.
INDOOR
When it comes to museums in London, the Victoria and Albert Museum is one of the best (not just in London, but in the world). Our moms' love it, although their favorite place to hit with the kids is the Natural History Museum. For a fun vacation activity that's cool but low-key, try the Electric Cinema in Notting Hill, which serves fun gourmet meals along with the picture.
OUTDOOR
Alice Temperley adores the shopping at the famed Portobello Road Market, an outdoor market that has existed since 1870. For picnic and park fun, many moms suggest Holland Park, which is full of lovely gardens and a few adorable pigs that kids will love to find and watch. For gardening lovers, the Columbia Road Flower Market is a real feast for the eyes and a fun activity for the whole family.