When it comes to fashion and jewelry, nobody does it flashier than the Kardashians.
As the Kardashians are always in an "all eyes on me" situation 24/7, getting a styling tip or two from this celebrity family will help you polish your jewelry looks whatever the occasion might be. So whether you're on an errand to do your groceries or you're a guest at a posh gala —there's always a Kardashian jewelry tip for you.
Here's what we noticed from the best jewelry moments from this celebrity family that you could apply:
1. Sometimes, less is more.
There's definitely nothing less about the Kardashians. But they do know how to scale things back for the sake of fashion and jewelry.
Take it from Kim Kardashian herself. Her jewelry choice, especially for fashion earrings, is quite minimal compared to other celebrities, especially during a casual day out. She keeps it simple with a pair of diamond stud earrings that would go well with any outfit.
Simple jewelry pieces like stud earrings also frame your face quite nicely. A square-shaped one would help highlight the lines of your face while the round ones will soften your features. It also gives you a bit of leeway when it comes to your necklace and bracelet designs because stud earrings complement whatever style you have with ease.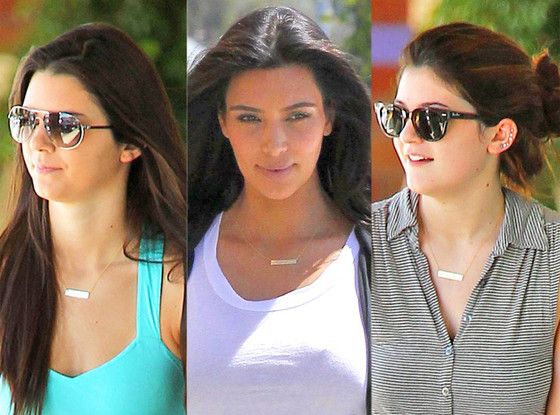 2. There is power in number.
While each member of the Kardashian family is famous on their own, they form an unstoppable Hollywood empire together.
The same goes for jewelry. When you're aiming for a flashy jewelry look, the first instinct is to grab the largest and boldest piece of jewelry that you have and call it a day. But that technique can be quite limiting especially if you don't have an extensive jewelry collection.
For statement pieces, you can mix and match your jewelry items to create a more powerful and bolder look. Smaller jewelry items, when layered, can produce a maximized style fit for making a fashion statement. It also gives better dimensions to your overall look compared to simply wearing one grand jewelry piece.
Since you're going for a maximized look, there are no boundaries when it comes to layered jewelry. You can stack minimal pieces together to form one, large cohesive unit or you can combine smaller pieces with the big ones. The sky is the limit.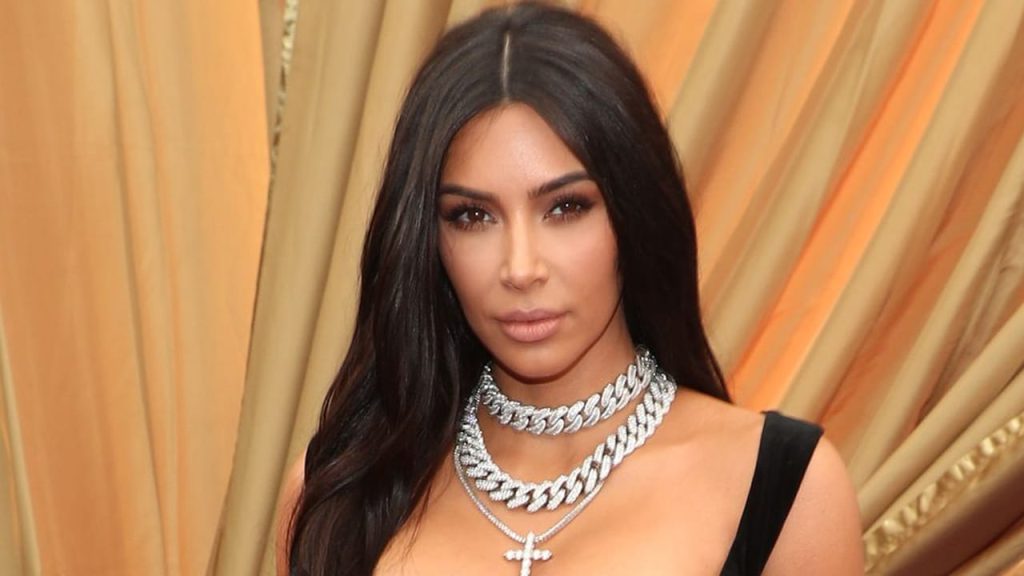 3. Don't be afraid of ornate designs.
Since the rise of minimalism in jewelry, a lot of women resorted to wearing the same style with almost the same variety of designs. Though you can't blame them (they are really amazing to have and wear), you should always stay open to various styles and designs of jewelry.
Exploring fashion and jewelry is part of the fun of wearing it. Take it from the Kardashians, they can rock a piece of cute simple jewelry for one day and a heavily ornate piece for the next. Depending on how you style it, ornate jewelry pieces can bring your whole look to the next level.
Ornate jewelry pieces can be worn with any style. These pieces would look amazing bringing pattern and color into an otherwise muted outfit. Playing with contrast is key as this jewelry styling tip never fails.
Or, you can take it from the Kardashians and combine ornate jewelry with ornate clothing designs. To avoid style clashing, consider the value contrast of your clothes and jewelry. Harmonize it through similar colors and playing with the shades. You could also consider an analogous color scheme. Blue always goes great with green, yellow with orange, and so on.
If done tastefully, you'll have an unforgettable look ready to conquer where ever you're going.
4. Your "fakes" are your best friends.
You might think that a multi-billionaire family like the Kardashians would only touch the highest quality and rarest jewelry pieces. But did you know that even celebrities wear fashion and imitation jewelry?
A handy Kardashian jewelry styling tip to remember is that you don't need to wear "authentic" jewelry pieces all the time. In some cases, it's even better to wear faux jewelry. The internet remembers well how one of the Kardashian sisters lost her diamond earrings in the ocean. Or how they are basically theft-magnet because of the precious stones they're wearing when going out.
So the next time you're traveling or simply going to a place where you know security will be an issue, leave the expensive jewelry at home and opt for costume or wholesale fashion jewelry pieces. There would be no loss in the style department and it won't cost you an arm and a leg if ever something happened to it.
5. Fashion jewelry goes a long way.
This Kardashian jewelry styling tip may come as a surprise to many but not everything has to be crazy expensive when it comes to shopping and wearing jewelry. Sure, this family is not known for their budget styles but you can take a page out of their book when it comes to their obsession with fashion jewelry.
This family is always seen mixing high and low-end jewelry pieces. While that price range for "high" and "low" is relative, this styling tip applies to whatever budget you have.
Don't pressure yourself to always purchase high-end jewelry, especially if you love building your jewelry collection. Jewelry can get pretty expensive quickly and you don't want to end up with expensive pieces that you only wear on rare occasions.
Including fashion jewelry and even costume jewelry pieces in your arsenal will give you the right balance between luxury and practicality. Plus, you're not sacrificing any style because fashion jewelry is quite extensive when it comes to jewelry designs.
If you're hesitant about it because it might look inexpensive, then always remember that you're the one wearing the jewelry and not the other way around. With the right styling and confidence, even the cheapest jewelry piece would look like the most expensive accessory in the room.